WATER MEMORIES ITINERANT OFFICE
Exhibition
Washington DC, USA
2019
Plastic botles.
WATER MEMORIES ITINERANT OFFICE is an art installation made together with Rachel Schmidt in the frame of the The Water Office a project curated by Blanca de la Torre which through different workshops, The Water Office seeks to provide a platform for those voices acting as "trenches" in the "water wars" that were predicted at the end of last century. In this context, art presents itself as an effective tool when addressing climate change and environmental crisis, and provides a framework for cultural practices to be aligned with the 2030 Agenda and its Sustainable Development Goals.
The Water Memories Itinerant office workshop aimed to make visible how the water cycle works when we consider industries, transport, and waste as part of it. Participants gathered stories about water, which have been "bottled" in different formats, including images, drawings, texts, projections, and sounds to be preserved, shared, and hearted, and to be integrated in a water cycle that is becoming less and less natural.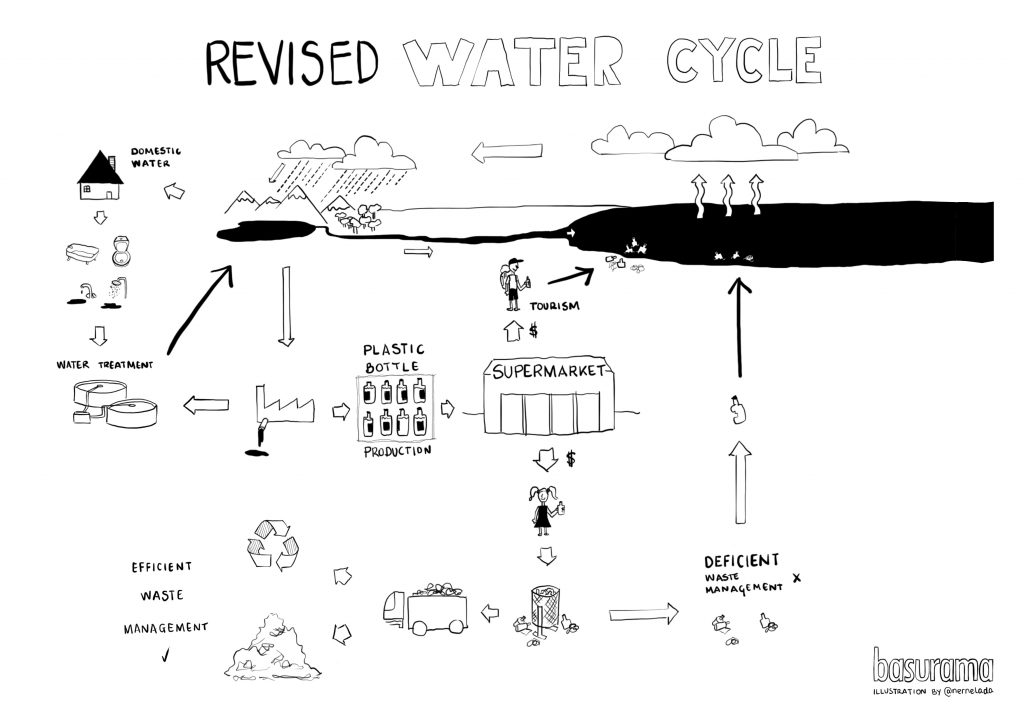 Final art piece installation reflect on the unequal access to water, its quality, scarcity, droughts, and decrease of reservoirs levels, but also has the aim to make us question our selves and think about solutions, proposals, and ways of recovering ecosystems by  show the disconnection between the idealistic concept of water as an element of nature and its consumerism and its resulting industrial waste.
The installation suggest a revision of the "natural" water cycles versus the "real" ones, underlying the misinformation about water and the marketing around it.