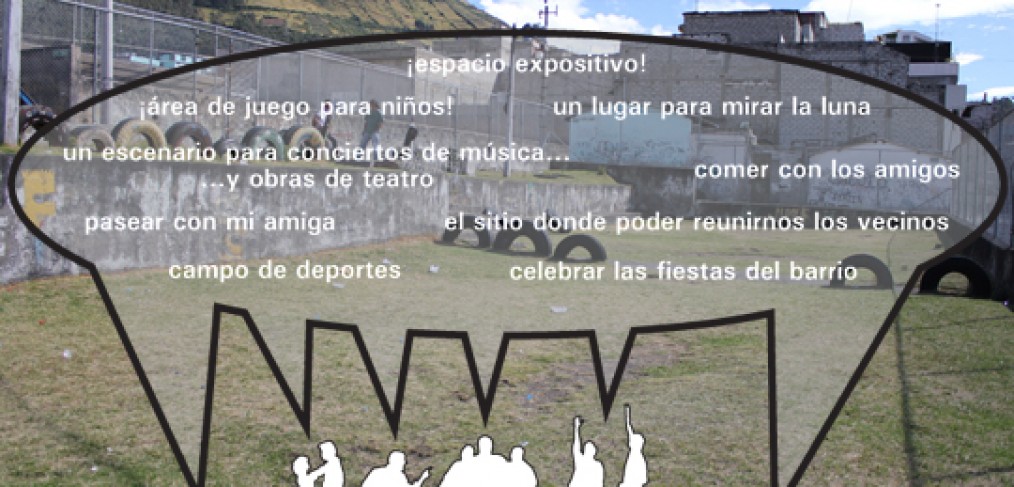 In collaboration with the Tranvia Cero collective and Al Borde architecs, Basurama is participating in the 9th edition of al zur-ich Urban Art Festival in Quito, developing the project USW Quito, which will take place between 25th August and 18th September.
UWS Quito will be a exchanging experiences space in the Mena District Two, in one of  the several blocks originally scheduled to hold equipment that was never build.
RUS Quito is funded by the Cultural Center of Spain in Quito.