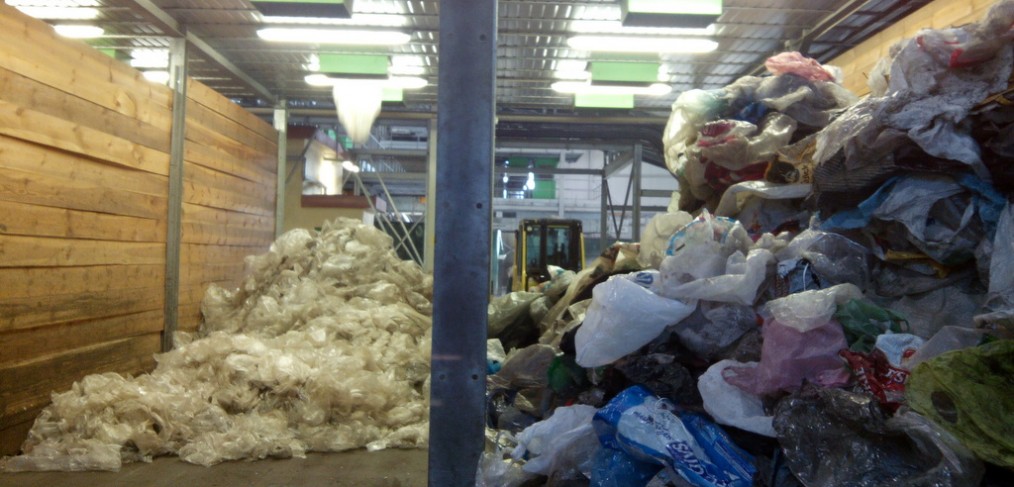 Basurama collective financed by the Fundación Banco Santander, will develop the project IN LO<3 WE TRASH Gdansk (any plastic lasts longer than eternal love) is an innovative project in Re:Miasto festival a event that will combines research and technology concerning the 3R´s: Reduce, Reuse and Recycle and that will take place in Gdansk, Poland.
IN LO<3 WE TRASH is an artistic project to make the duality Consumption / Waste and its social and environmental impact visible. The objective is to raise awareness of waste production and provide a better understanding of waste as a resource.

Continuing the experience from Madrid, Bangkok, Casablanca and Sao Paulo between other cities IN LO<3 WE TRASH arrive to Gdansk where the results of our daily consumption (plastic bags) will be transformed into expandable artifacts that will generate an scenario that invites interactive participation. 
From 16th to 20th November we will be working in the collective and collaborative construction of those artifacts at LAZNIA Centre for Contemporary Art 2.
On the 21st we will move to Re:Miasto festival where the inflatables will come alive and actually live till the 23rd of November.
Funded by:

With the support of: