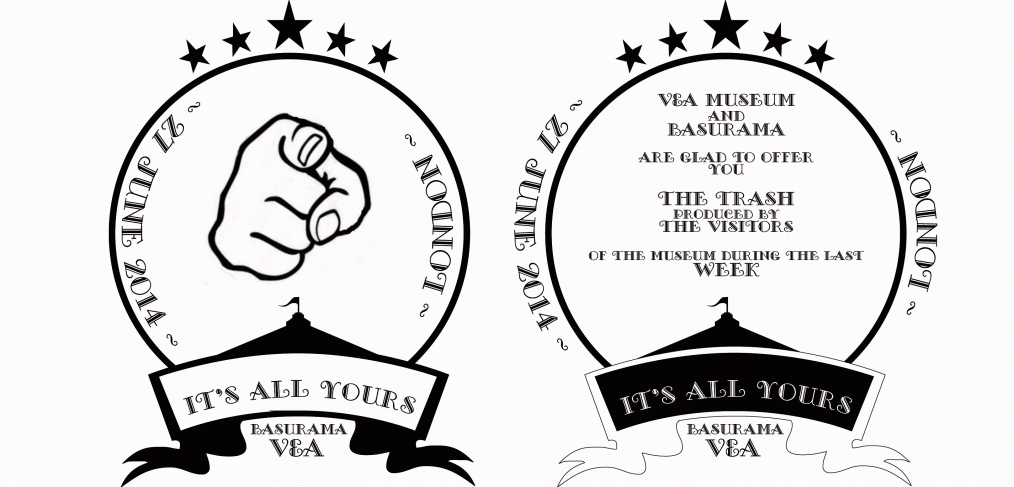 It's All Yours
Fryday Late at Victoria and Albert Museum
The V&A belongs to all of us. But what does this really mean? How do design and architecture frame contemporary public life? As part of the London Festival of Architecture, June's Friday Late explores ideas about civics, democracy, public space, and the role that the public museum can play in shaping this.
Basurama has been invited to participate in this great event with the installation "You Are What You Throw Away!"
You Are What You Throw Away!
We will construct a carpet out of Museum rubbish which will take pride of place in the Grand Entrance. Compose a collage of items from the carpet of trash, label it and vacuum pack it as your very own customised Museum souvenir.
Where: at V&A Museum in the main entrance on Cromwell Road.
When: 27th June, 2014, from 18.30 – 22.00.