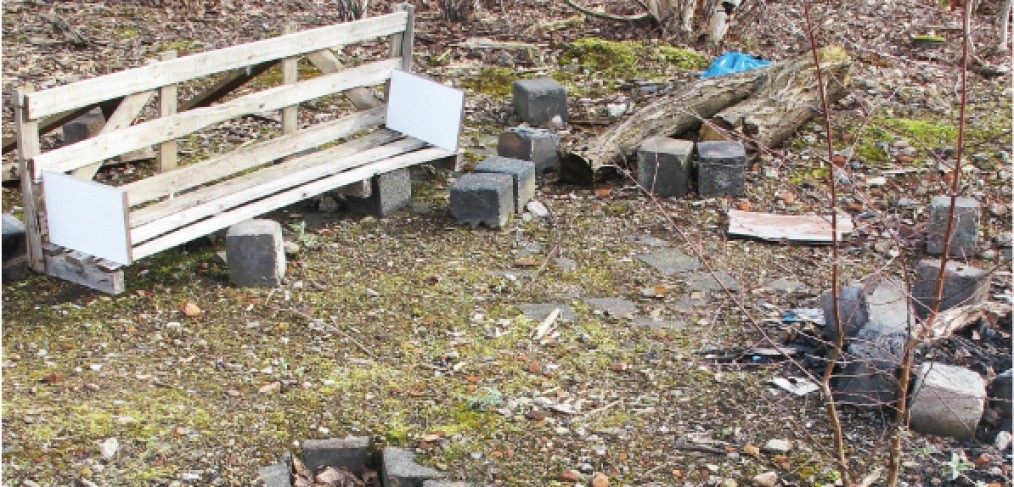 Bochum Factory of Leisure and Care – Bochumer Freizeit und PflegeWerk (BFPfW)
BOCHUM FACTORY of LEISURE and CARE  – Bochumer Freizeit und PflegeWerk (BFPfW)
Collective luxuries project: HOW TO BECOME A GRANNY?
www.facebook.com/freizeitundpflegewerk
Participation in project "This is not Detroit", by Schauspielhaus Bochum and Urbane Kunst Ruhr. Bochum, Germany 12th -21st June, 2014
"Sit under the sun, abdicate and be your own king." Fernando Pessoa.
Eric Hobsbawm used to claim that London Tube was the biggest luxury mankind ever had: no yacht, sports car, or jewelry can be compared to that collective effort. BFPfW is a proposal for enjoying and reflecting on how to manage our collective wealth, taking care of our common ground and of each other in the time when we are all becoming grannies.
Good old Europe, like in granny's, is the only place where carework still means something: in the ruthless post-capitalist societies arising in emergent countries and in the nightmares we have when facing the future, we have to take care of each other, both as the ultimate and the indispensable way of keeping ourselves together.
Everyone is welcome to propose all kind uses for the BFPfW, and to enjoy it. Can we think of a collective relax, fun and meeting space we manage, where we set the cooperation rules and colonnise this spaces that the failure of capitalism leftover for our future?
It will be open to public program for two weeks, but everyone is also invited to join the building process. Relax and enjoy your old age. No one can take that away from you.
CURATORS OF THE WHOLE SPANISH PARTICIPATION
www.thisisnotdetroit.de
This project is part of the spanish participation in the "This is not Detroit project", a project willing to reflect on the future of the european cities, jobs and industry. For that, curators and artists from Liverpool, Gliwice and Zaragoza (the cities where still Opel Factories are open) have been invitied to propose projects. Apart for proposing a project of their own, Basurama has selected the following collective creation projects from Zaragoza:
Undo Estudio – Festival Asalto.
http://www.undoestudio.com/
http://www.festivalasalto.com/
Esto no es un solar project – Gravols di Monte Architects
https://estonoesunsolar.wordpress.com/
http://gravalosdimonte.com/
Festival Trayectos – Urban dance festival
http://www.danzatrayectos.com/
A_Zofra – Metropolitan studies group of Zaragoza.
https://azofra.wordpress.com/