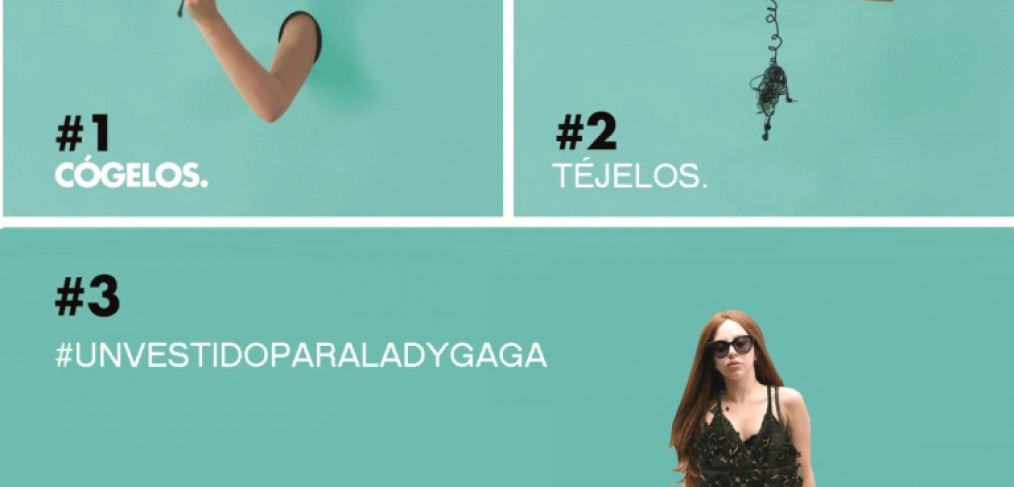 #aDressforLadyGaga
A Dress for Lady Gaga, a project. The idea was born after loading Raquel's car with thousands of earphones assigned by Renfe (Spanish Railway Company) to carry out a reuse workshop coordinated by basurama (www.basurama.org) reuse and entupunto (http://entupunto.blogspot.com.es/). If we think about a fashion icon, about new costumes, about the connection between headphones and music … Lady Gaga just seemed obvious.
The dress it is not only a dress, but a musical instrument, and a loudspeaker of more than two hundred of loudspeakers.
All the earphones used to weave the dress are single-use, non-recyclable and almost never reused. Their usable time does not exceed three hours, the time of a train ride from Madrid to Barcelona, for example. The price of each piece in the market is between 0.1 and 0.3 USD. A manufacture of this kind of product has  the ability to supply 1 million a month of earphones and the shipping time is of only 15 days to anywhere in the world.
Some details of the dress:
For making the dress we used 235 earphones, each of which measures extended 2.15 m, which means that the ball of headphones used measured 535.8 meters.
It took about 37 hours to weave (much more to design and actually knit it, as we have to make and unmake till it has been perfect).
The dress weighs 2,720 kg, is 78 cm long, 45 cm hip and corresponds to a size 36-38.
Our goal is that Lady Gaga get the dress, our ideal, that she wear it.
Promotional video: http://vimeo.com/68639659
twitter acount: @VestidoLadyGaga